Hotels and sleeping accommodation
All participants book their own sleeping accommodation in Bordeaux at their choice.
We sincerely beleave and hope, the meeting can be organized in good conditions, but we remain subject to the Covid-19 situation at that time. Please take into consideration cancellation conditions in the case it might not be possible to travel to Bordeaux in October.
Besides the Ibis Bordeaux Centre Meriadeck Hotel, our meeting venue, we suggest below some other hotels of the same Accor hotel group. These hotels are easily connected with the meeting venue. Please compare the prices: Ibis budget is not necessarily (much) cheaper than Ibis Bordeaux Centre Meriadeck where breakfast is included.
Hotel Ibis Budget Bordeaux Centre Mériadeck**
Website: https://all.accor.com/hotel/2576/index.en.shtml
Address: 37 Cours du Maréchal Juin, 33000 Bordeaux (next to the meeting venue)
Phone: +33 892 680 584
Hotel Ibis Bordeaux Centre Bastide***
Website: https://all.accor.com/hotel/6177/index.en.shtml
Address: 16 Allée Serr, 33100 Bordeaux
Phone: +33 557 300 090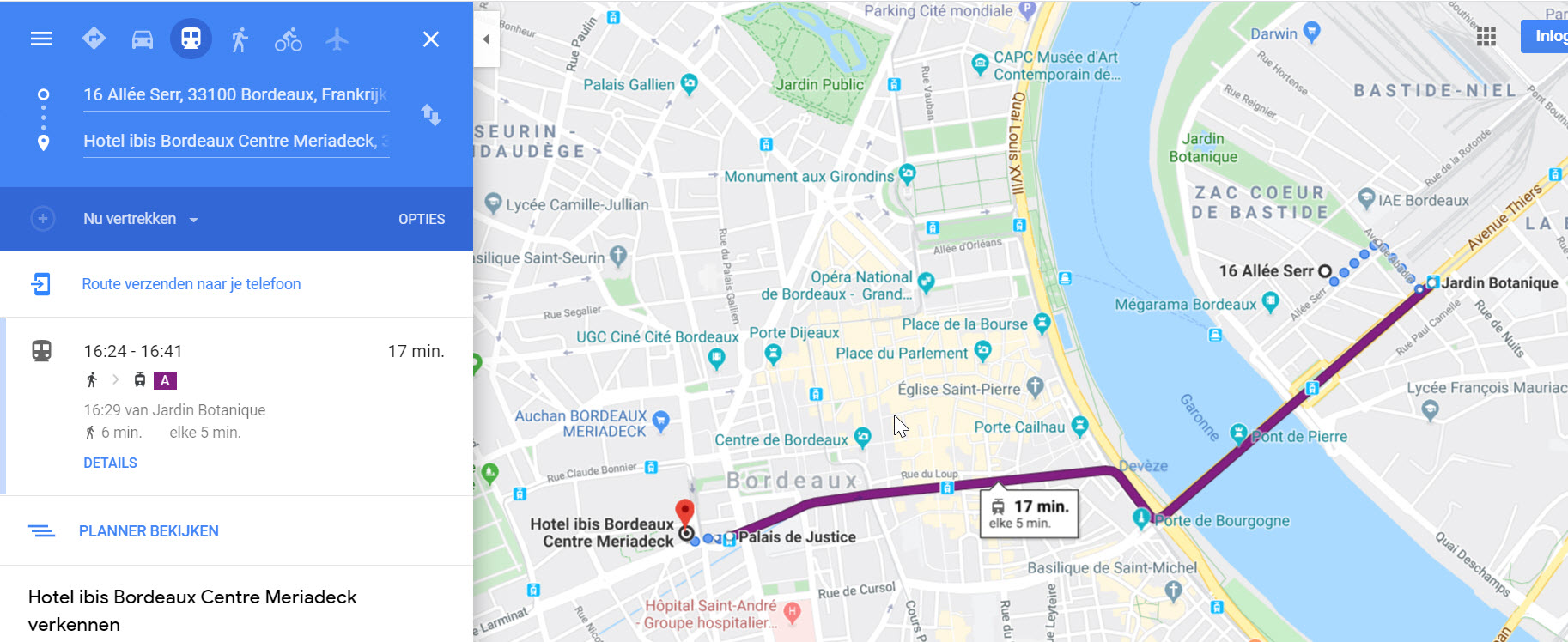 Hotel Ibis Bordeaux Centre Gare Saint-Jean
Website: https://all.accor.com/hotel/1561/index.en.shtml
Address: 16 Allée Serr, 33100 Bordeaux
Address: 60 Rue Eugène le Roy, 33800 Bordeaux
Phone: +33 892 700 239